Insurance Basics Roundup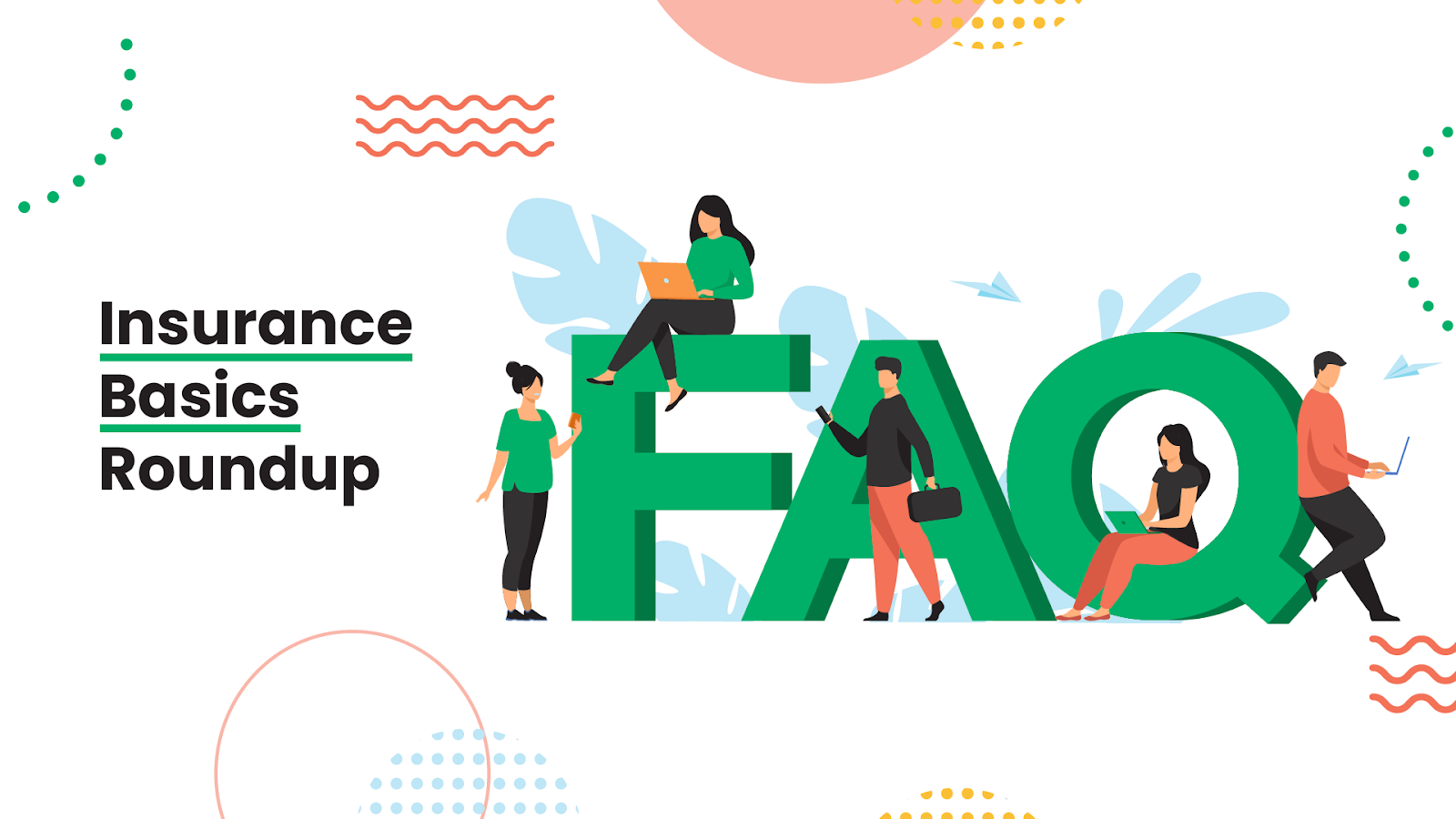 If you're wondering whether renters insurance is worth the protection it provides, or if you're looking to brush up on the basics of renters insurance, you're in the right place. Here, we'll walk you through the basic renters insurance questions, including what it covers, how much it costs, how to choose the right policy, and how to purchase renters insurance.
We'll also debunk some common myths about renters insurance. For example, you may wonder if renters cover your landlord's property. Spoiler alert: no, but there's more to it than that. So, let's get all your questions answered!
Let's dive in.
Renters Insurance 101
Common Renters Insurance Questions
How To Purchase Renters Insurance
Renters Insurance 101
Renters insurance is a type of property insurance that keeps you and your belongings protected while you live in a rental property. Getting renters insurance is pretty straightforward — all you have to do is sign up with an insurance provider like Goodcover and pay a monthly fee.
Common Renters Insurance Questions
Some of the most common renters insurance questions are:
Why Should I Get Renters Insurance?
We're glad you asked!
There are solid reasons to get renters insurance. It protects you from covered risks or perils that may set you back financially if you don't have coverage. With Goodcover, for instance, your personal property is protected from multiple risks.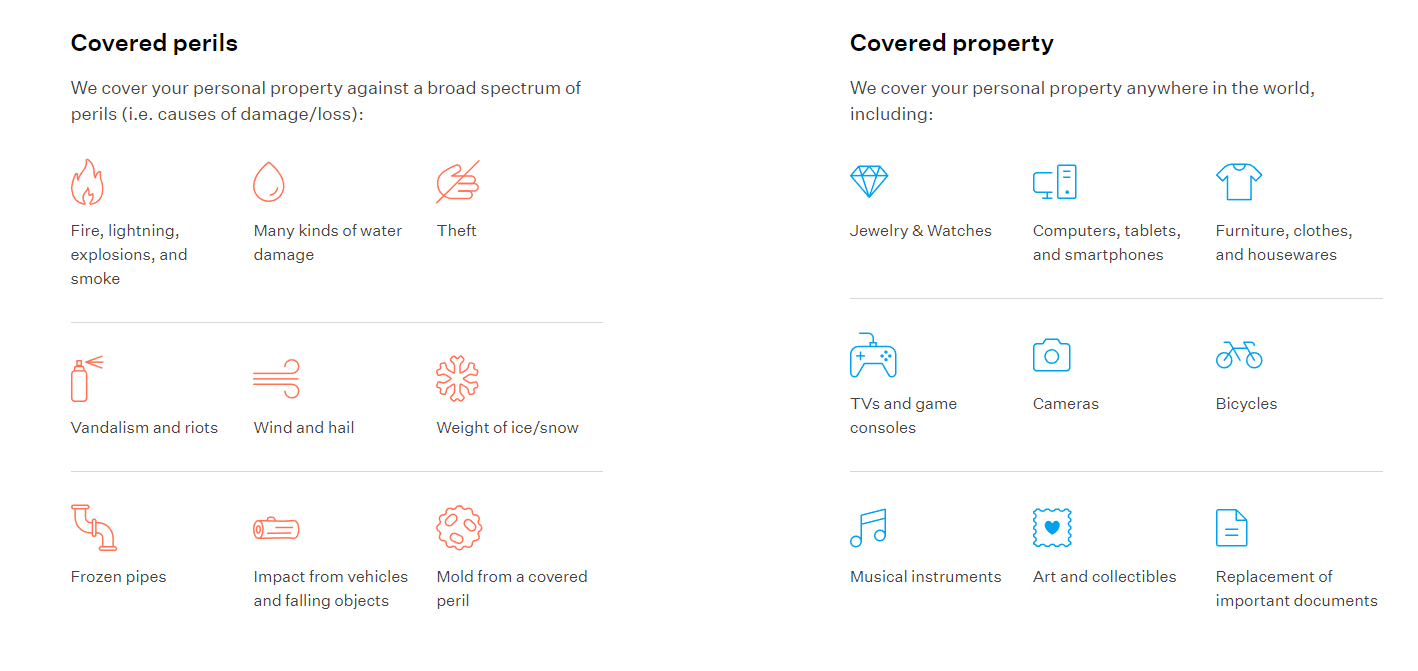 And in some cases, renters insurance can help you get an apartment or home to rent in the first place. Landlords or property managers often require it as part of the lease (just remember they can't choose your renters insurance provider for you).
With Goodcover, you can list the property owner as an additional interest on your policy. That means we'll let them know you're a responsible tenant with renters insurance and update them if you make changes to your policy.
There's simply a lot to gain from having renters insurance, and with Goodcover's renters insurance rates starting as low as $5/month, you don't have to go out of your way to get it.
What Are the Main Features of Renters Insurance?
Renters insurance plans frequently offer these key features:
Personal property coverage
This type of coverage protects you from financial losses due to covered risks named in your policy. It covers your personal items, including jewelry, personal electronics, furniture, clothes, and collectibles.
Liability coverage
Legal bills can be a nightmare, and your renters insurance policy can help if you're sued for accidental property damage or bodily injury (e.g., when your dog bites someone). Plus, it can cover your lawyer's bills even if you're not liable.
Guest medical
It's a toss-up which costs more, lawsuits or hospital bills. If guests get injured while at your place, renters coverage can handle their medical bills.
Loss of use coverage
Let's say there's a sudden cold snap, and the pipes burst from freezing. There's water damage everywhere, and the plumber has to rip out a wall to fix things, so you can't stay at your rental home until the damage is fixed.
In those cases, loss of use coverage kicks in to pay for temporary housing while repairs are completed. It also includes coverage for additional living expenses you may incur while relocated, up to your coverage limits.
Extended coverage options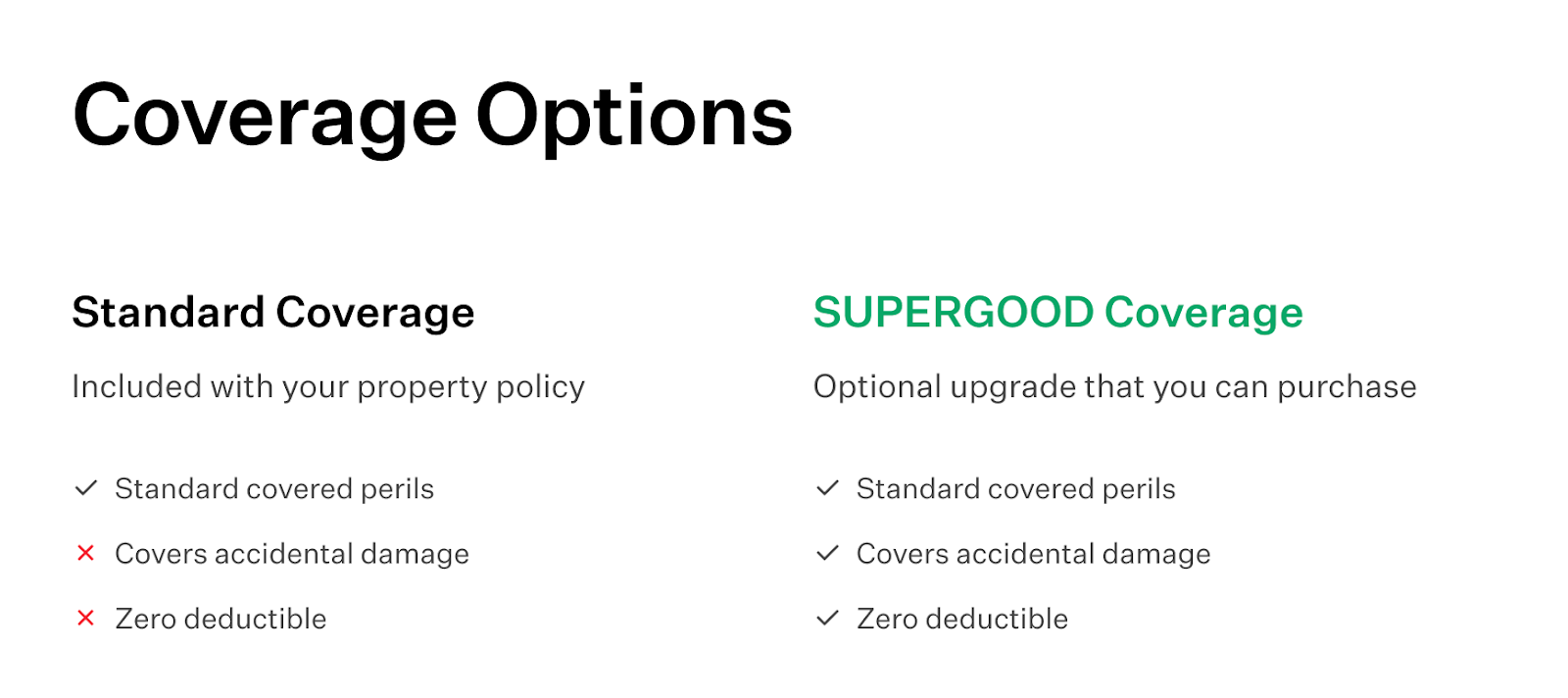 Most insurance providers give you the option to get extra coverage. At Goodcover, for example, you can protect your personal property from accidental damage with the zero-deductible SUPERGOOD plan. Just note the extended coverage has a payout limit of $5,000 per single item.
ACV or RCV
The best renters insurance companies offer replacement cost coverage/value (RCV) instead of the actual cash value (ACV) coverage.
At Goodcover, we consider RCV standard, so your covered losses are automatically calculated on the cost of replacing your item, which helps you avoid depreciation.
What Does Renters Insurance NOT Cover?
The protection from renters insurance is very strong, but it doesn't cover everything. Below are the most commonly asked-about exclusions that renters insurance doesn't cover.
Your landlord or property manager's property
Since your landlord's property doesn't belong to you, you can't cover it under a renters policy. That includes the building, fixtures, facilities, or any furnishings they may provide for you.
Anyone not listed within your policy
Your renters coverage only applies to you and any additional insured parties listed on your policy. Unless it's your spouse, it may be wise for your roommate to get a separate policy for themselves.
Risks covered by other insurance plans
Some risks are beyond the scope of renters insurance policies.
For example, your auto insurance policy covers car theft and other named perils. Goodcover renters insurance can help you with any personal property you might have lost when the car got stolen, but won't cover the car itself unless you have car insurance
Intentional loss
Renters insurance won't help you if you purposefully damage your personal property.
Force Majeure
Ok, that's an old French phrase that's even hard to pronounce (force muh-jur), but it has a simple meaning. Force majeure means huge events that are just impossible to predict or insure.
Things like nuclear war, pandemics, tornadoes, and damage from lack of maintenance fall under force majeure.
How Much Renters Insurance Coverage Do I Need?
Most people should get coverage that suits their situation.
While some landlords and property managers may require certain minimum coverage to qualify for tenancy, you can add more coverage when needed.
When shopping for renters insurance, consider how much you can afford to spend in the face of a loss. Add up the value of all your personal property to see the minimum amount of risk you face.
What Is a Deductible, and How Should I Choose Mine?
A deductible is a fixed amount of money your insurance provider may deduct from your claim if a covered peril occurs and is applied once per claim. The rule of thumb for deductibles is: the higher your deductible, the lower your insurance premiums, and vice versa.
The spirit behind deductibles is to encourage you to be responsible with your property and prevent frivolous claims. Beyond that, choosing the right deductible should come down to how much you're willing to pay out of pocket when you submit a claim.
How Often Should I Review My Renters Insurance Coverage?
Under normal circumstances, review your renters insurance plan at least once a year or before your current plan expires. You can account for any changes in the value of your personal property and adjust your plan upwards or downwards.
You should also review your coverage after major life events. For instance, if you change locations, get married or divorced, or change jobs, you may have to adjust your renters coverage.
How Do I Substantiate a Claim?
Getting your claim paid after a covered loss is easier if you plan ahead. Here are some steps to follow to substantiate your claim:
Create a household inventory: A home inventory helps you keep track of all existing items and speeds up the process of estimating losses.
List destroyed/damaged items: Create a complete list of all damaged/destroyed/stolen items with their costs.
Document your proof: Include proof of value and the loss for items when you file your claim. Receipts and even police reports for cases like theft and vandalism can help.
Ask your insurance agent for assistance: Still unsure of the process? Call your provider, and they'll help you collect everything you need to file an insurance claim.
How To Purchase Renters Insurance
With the basic renters insurance questions out of the way, here's how to purchase renters insurance — whether it's your first time or you want to switch to a member-driven provider like Goodcover.
First, get a renters insurance quote!
Fill out your location and contact details. Choose whether or not to add your landlord to the policy.
The next few steps will ask for basic information about you and the property.
Once done, you get a quote and you can select from Goodcover's add-on options. You can increase or reduce your deductible here.
To complete the purchase, Goodcover recommends using a credit/debit card or other compatible digital payment systems.
You're all set! You now have a Goodcover members dashboard that allows you to update, manage and update your plan whenever you need to. And remember, if you're switching to Goodcover from another provider, we can cancel the old policy for you.
---