Goodcover Monthly Roundup | September 2022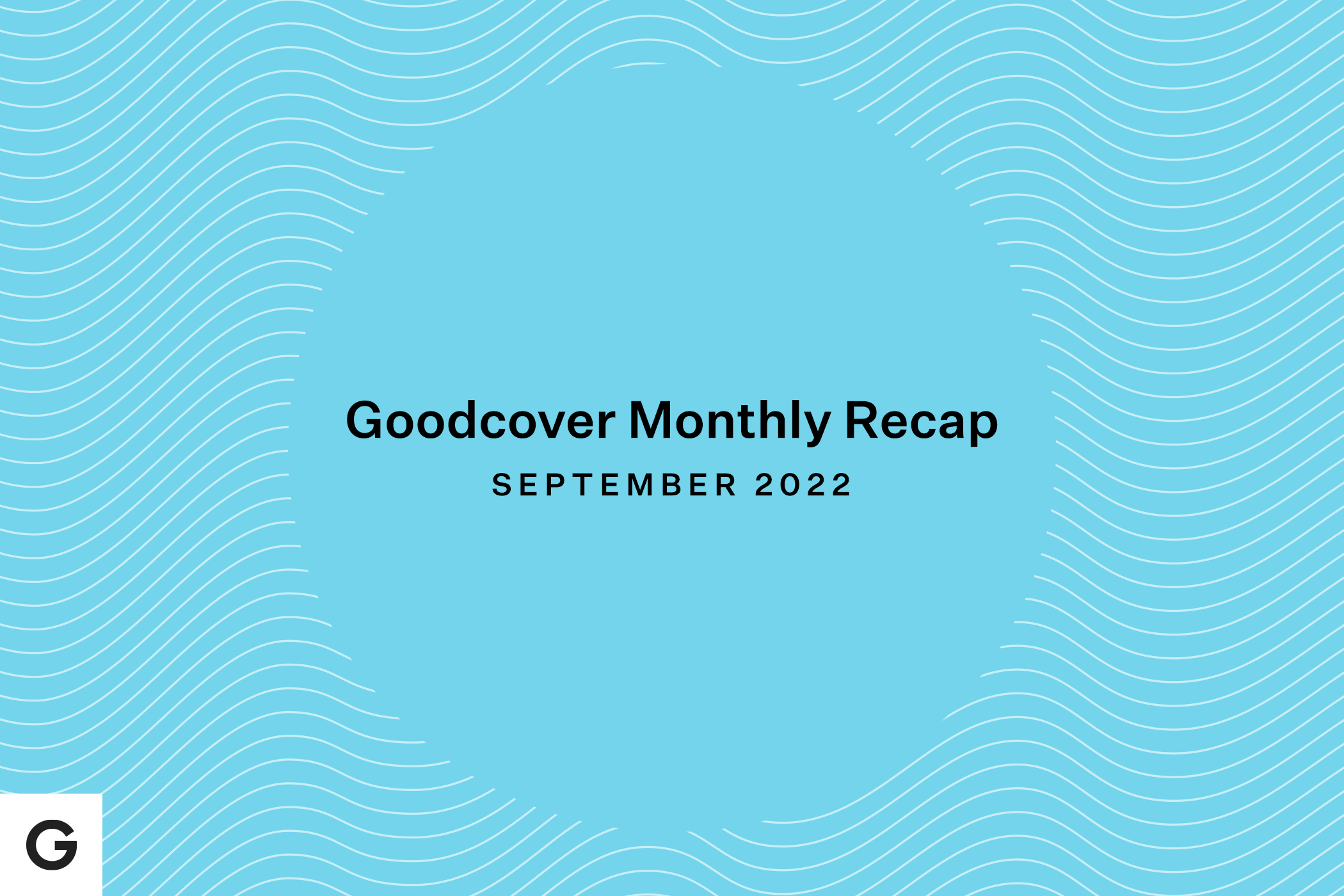 Welcome to the Goodcover Monthly Roundup for September 2022.

Each month we publish this series featuring news stories from the housing and finance worlds. Our goal is to help Goodcover Members and renters nationwide stay informed on the latest news that may affect their lives and tenants. Check out our previous recaps here.

Here's what's caught our attention this month:

Insurance Influencing Police Reform
Kimberly Kindy reports for the Washington Post that insurers are raising rates on police departments with histories of violations that cost exorbitant amounts of money in lawsuits and settlements. Departments with extensive histories of civil rights settlements have seen their rates spike due to their risk – in some cases, up to 400% higher. This move shows that the insurance industry has power and influence, and could be an unexpected ally in the fight for police reform.

Where is Inflation Hitting Hardest?
A new report from Matthew Boesler of Bloomberg shows energy prices are stable and food prices are growing at a more moderate pace, August saw the most significant spike in the "shelter" category – meaning renters and homeowners alike will feel the squeeze for a bit longer.

Better Credit Through Renting
In an exclusive for USA Today, Fannie Mae announced their plan to help tenants build their credit this week. Tenants in specific multifamily properties that Fannie Mae finances will soon be able to enroll in a program that counts rental payments toward their overall credit score. With rent being an enormous bill for tenants, this news could be huge.

The Housing Crisis in California
The California legislature passed four bills to help the housing crisis, Trevor Bach of The Real Deal reports. Three of the pro-density bills passed would allow for housing to be built on commercial property (AB-2011; SB-6) and significantly reduce parking mandates near metro stations (AB-2097) around the state. The final bill (AB-2221) is focused on allowing developers to propose "granny flats" on upcoming projects – a change since currently they're only allowed to be proposed on already-existing properties. Over the past week, Gavin Newsom has signed these bills into law and they'll go into effect beginning January of next year.
Thanks for reading Goodcover's Monthly Recap! If you enjoyed reading it, please check out more posts on the Goodcover blog.

We'd love your help with the next monthly recap. Follow us on Twitter and let us know what you're interested in learning and what's on your mind as a renter. We're looking forward to hearing from you.

See you next month!

-The Goodcover Team
---
Note: This post is for informational purposes; insurance regulation and coverage specifics vary by location and person. Check your policy for exact coverage information.

For additional questions, reach out to us – we're happy to help.