Goodcover Monthly Roundup | November 2022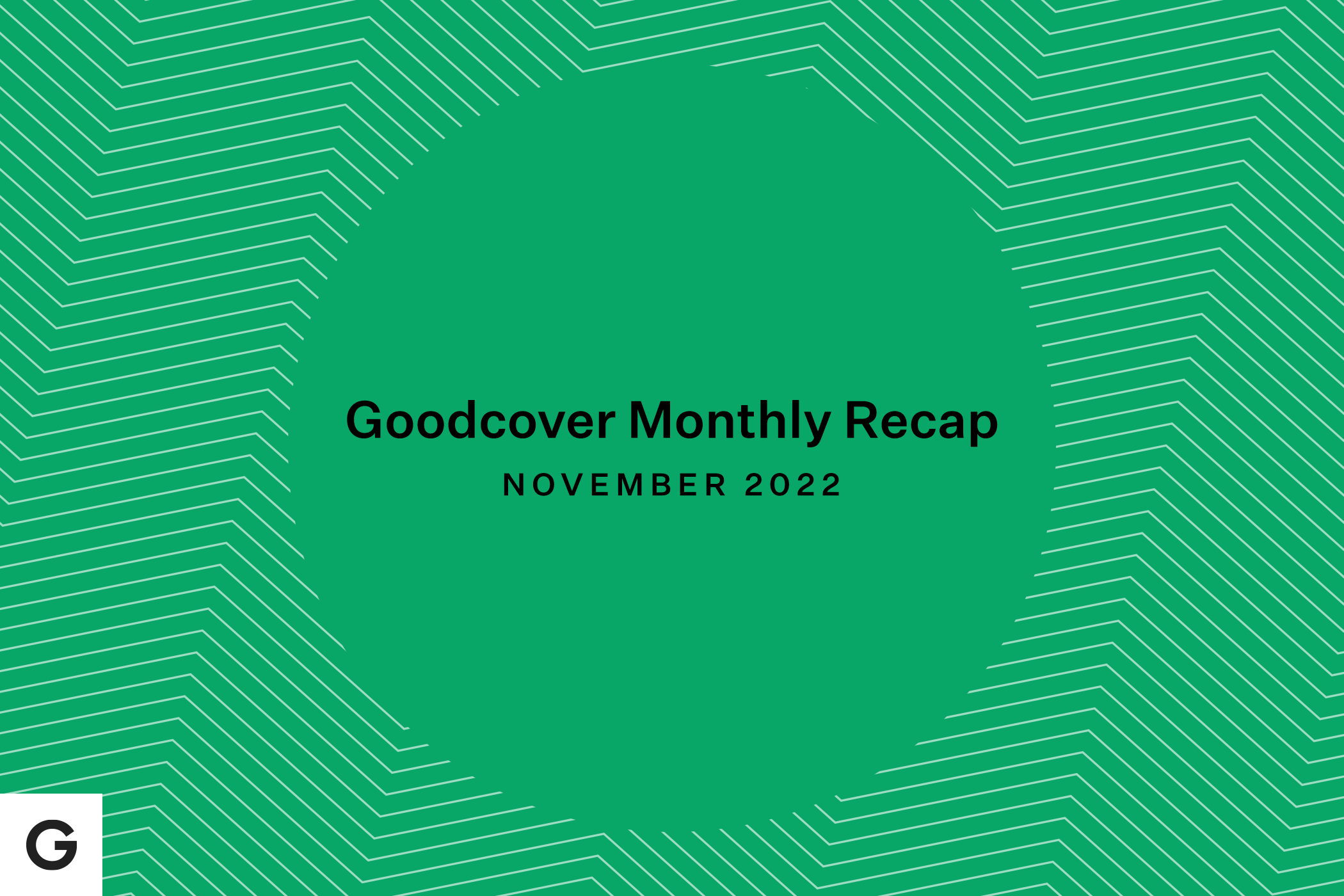 Welcome to the Goodcover Monthly Roundup for November 2022.

Every month we publish this series featuring stories from the worlds of housing and finances. It's our way of keeping our Members informed about news that may affect their lives and help them prepare for life's surprises. Check out our previous roundups here.
Here's what caught our attention in November:
Rent Stabilization Wins Big in Midterms
Associated Press reports that rent stabilization measures were successful nationwide in these recent midterm elections. From rent caps around the country, to expanded eviction protections, to funding and permitting more affordable housing, it's obvious that renters around the country are organizing to make their voices heard.
In related news, we reported last month on the formation of a Renters Caucus in the state of California. This month, the caucus' three Assemblymembers spoke with Capital & Main about the importance of the caucus and the issues they hope to bring to the forefront of California's Legislature.
Housing in California: A Progress Report
The Gimme Shelter podcast, which features housing reporters Liam Dillon of the Los Angeles Times and Manuela Tobias of CalMatters, released two excellent episodes regarding the housing crisis in California this month. The first is a report card on whether or not Gavin Newsom has fulfilled his housing campaign pledges. In the second podcast, we learned that tens of thousands of students at California's public universities are at risk of or have already experienced homelessness. Highly recommended listening if you reside in The Golden State.
The Wildfire Crisis Burns On
As reported by the Denver Post, many homeowners in Colorado were underinsured and unable to rebuild using insurance money alone after the devastating Marshall Fire in 2021. Similar to the insurance fallout in Florida during Hurricane Ian, which we discussed in last month's roundup, insurance costs in Colorado have skyrocketed, and some residents have even been denied coverage. Because of this, Insurance Commissioner Michael Conway is considering establishing "insurance of last resort," or a state-funded alternative to private insurance for people who have been turned down for coverage. There are currently 18 states without state-funded insurance-of-last-resort programs; we predict these states could need similar plans in the future.
Wildfire Science:

Scientists are also developing predictive models for estimating fire danger as the prevalence of wildfires continues to rise. By entering their address into the First Street Foundation's Risk Factor tool, locals can get an idea of their potential danger from fire, flood, and severe heat at their home. And engineers at Colorado State University created another model that estimates how quickly a fire might spread through a neighborhood. Both approaches are being evaluated against the wildfires of the previous year and improved upon in the hopes that, as wildfires continue to proliferate, these prediction models will better predict risk, reduce fire damage, slow the spread of wildfires, and save lives.


That's it for the Goodcover's Monthly Roundup. Thanks for reading. If you enjoyed it, please check out more posts on the Goodcover blog.
We'd love to know what you'd like to see in the next monthly recap. Follow us on Twitter and let us know what you'd like to hear about in December. We love hearing from our Members!
Stay safe this holiday season, and see you next month!
-The Goodcover Team
---
Note: This post is for informational purposes; insurance regulation and coverage specifics vary by location and person. Check your policy for exact coverage information.

For additional questions, reach out to us – we're happy to help.