Goodcover Monthly Roundup | January 2023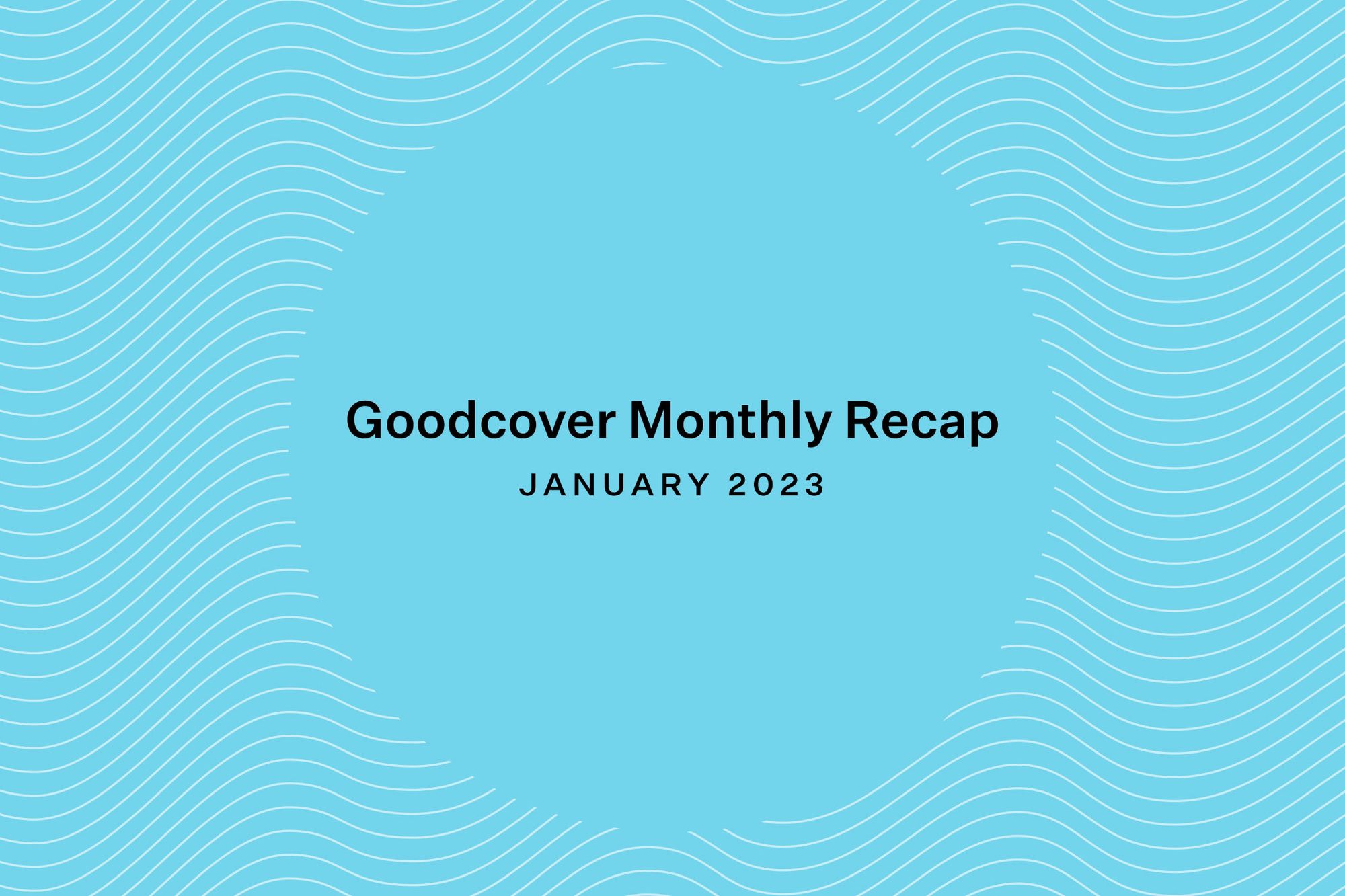 Welcome to the Goodcover Monthly Roundup for January 2023.

We hope your new year is off to a great start. It's a good time update your home inventory with gifts you received during the holidays–to make it easy follow along with our handy guide.

We know how important – but often difficult – it is to stay informed about changes in the housing and insurance worlds. That's exactly why we made this series to help you stay ahead of life's surprises.  Check out our previous recaps here.
Here's what you need to know this month:
DOJ Takes Action to Right Prior Wrongs:
The Department of Justice (DOJ) secured a $31 million settlement from City National Bank after the bank was found to have refused to underwrite mortgages in predominantly Black and Latino communities from 2017-2020, despite the fact that redlining was banned in 1968. The settlement, which is the largest of its kind, will be used to provide loans to Black and Latino families and for community outreach/marketing toward minority buyers.

This comes just one month after the DOJ settled a housing discrimination suit with Hesperia, CA, for $950,000, due to them finding that the city's discriminatory "crime-free" ordinances disproportionately targeted Black and Latino renters.

To learn how redlining's effects can still be felt in the insurance industry, read our in-depth post on the subject.

Sweet Relief: The Rental Market is Adjusting:
New reporting from the Wall St. Journal shows that the home rental industry is experiencing a slowdown after the rapid rise in demand for housing and rent prices during the pandemic. The USA is also set to complete construction on the most number of homes in four decades, which means inventory is piling up. So, it might be a good idea to pick up that apartment search you previously put on hold.


A Stronger Future for Renters?:
This week, the Biden-Harris Administration announced new protections for renters and even released a Blueprint for a Renters Bill of Rights. This includes important ideas for departments in the federal government (such as the FTC) to consider, that renters have access to safe, good, and affordable housing and ensuring rental agreements and security deposits are clear and fair. We applaud the administration for a fantastic first step toward resolving the housing crisis for renters, but more work is still needed.

And if you live in Los Angeles, you may have heard that COVID-19 tenant protections were extended this week. LAist wrote a fantastic breakdown of what these protections mean when they expire, and what this all means for you. We highly recommend reading it if you're in LA.
Final Thoughts: January 2023 Monthly Roundup
That's it for the Goodcover's Monthly Roundup! This has been a good month for renters. If you enjoyed this post, please check out more on the Goodcover blog.

We'd love to know what you want to see in the next monthly recap. Follow us on Twitter and tell us what you'd like to hear about this year. We love hearing from our Members!

See you next month.
-The Goodcover Team

---
Note: This post is meant for informational purposes; insurance regulation and coverage specifics vary by location and person. Check your policy for exact coverage information.

For additional questions, reach out to us – we're happy to help.