Goodcover Monthly Roundup | February 2023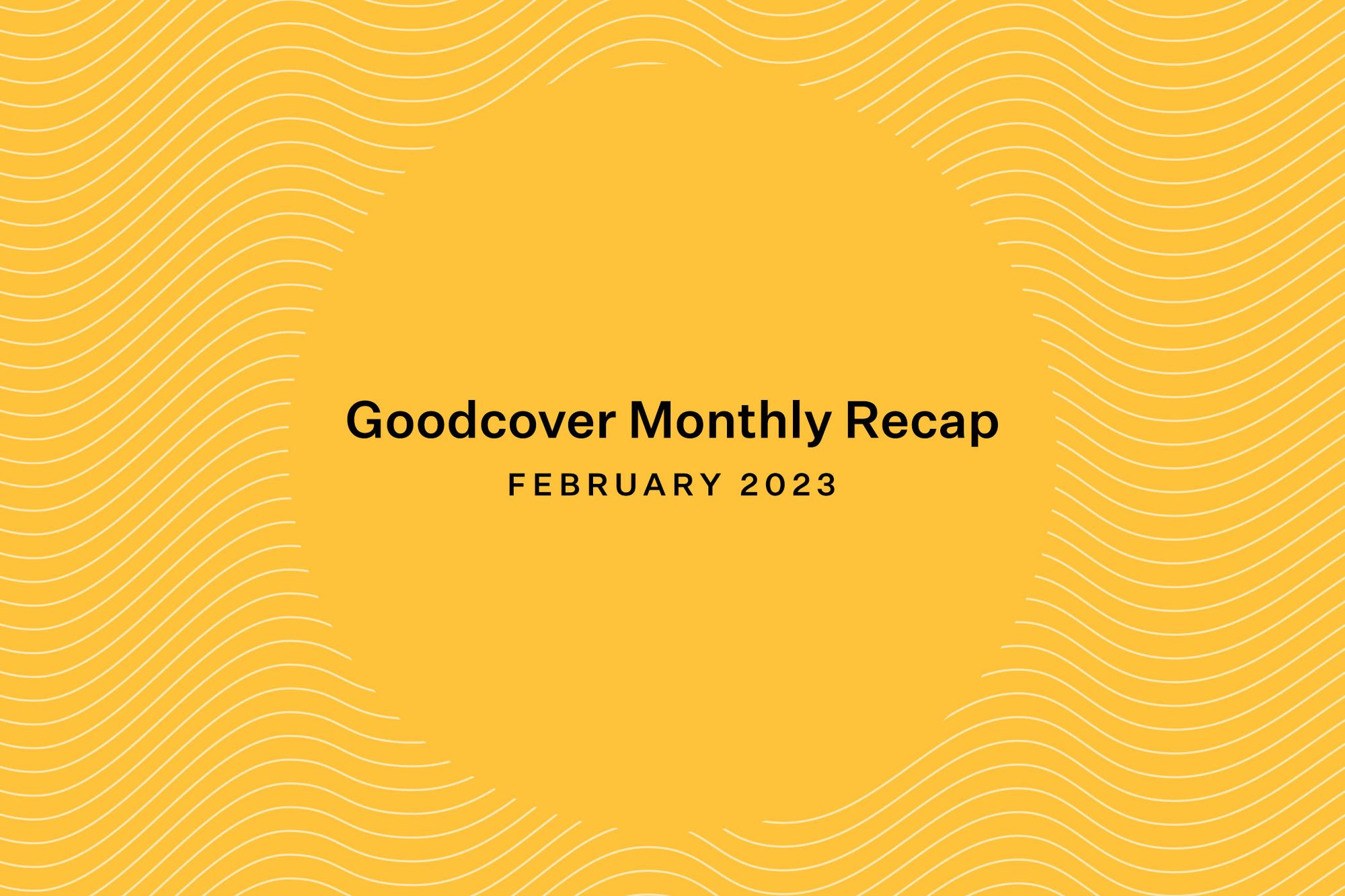 Welcome to the Goodcover Monthly Roundup for February 2023.

Our monthly roundup is here to help you stay informed . You can view our previous monthly recaps here.

Without further ado, let's jump into news that caught our attention this month:
Is the New York Rental Rebound a Myth?:
This month, Curbed explored the contradiction between a booming rental market in New York City and what seems like a significant decrease in the population during the pandemic. The fascinating article delves into different tactics NYC landlords may be using to artificially inflate rental prices, including "warehousing", using loopholes in laws, and indirect collusion between the website RealPage and property owners. It's an interesting read; we hope you check it out.


When TikTok influences insurance:
Citing an increase in theft, State Farm and Progressive have temporarily stopped insuring some Kia and Hyundai vehicles, CBS MoneyWatch reports. This comes after a viral TikTok trend last year exposed a security flaw that made it simple to steal the cars as a prank. For their part, Kia and Hyundai are making changes to safety features for their newer model cars. Stay vigilant out there!

The tenant class is growing… and getting representation:
In our previous recaps, we've shared reporting about the growing tenant class and activism on behalf of renters across the country. Now, Bloomberg reports on the rise of the affluent renter. Nationwide, this group is the fastest-growing category of renters, growing 82% since 2015, with many citing city life and amenities as a reason to stay renting.

As people across the spectrum of incomes and professions rent, the power of their collective voice grows. In Los Angeles, LAist reports on renters Hugo Soto-Martinez, Lindsay Horvath, and Kenneth Mejia, who won significant local elections this past November, and how they have helped pass expanded COVID-19 tenant protections already. While Los Angeles' political power still largely resides with homeowners, the coalition of renters is growing and will certainly be a group to keep an eye on in the future.

That's it for the Goodcover's Monthly Roundup. Thanks for reading. If you enjoyed it, please check out more posts on our blog.

We'd love to know what you want to see in the next monthly recap. Follow us on Twitter and let us know what you'd like to hear about in next month's recap.

See you next month!
-The Goodcover Team
---
Note: This post is for informational purposes; insurance regulation and coverage specifics vary by location and person. Check your policy for exact coverage information.

For additional questions, reach out to us – we're happy to help.