Goodcover Monthly News Roundup | March 2023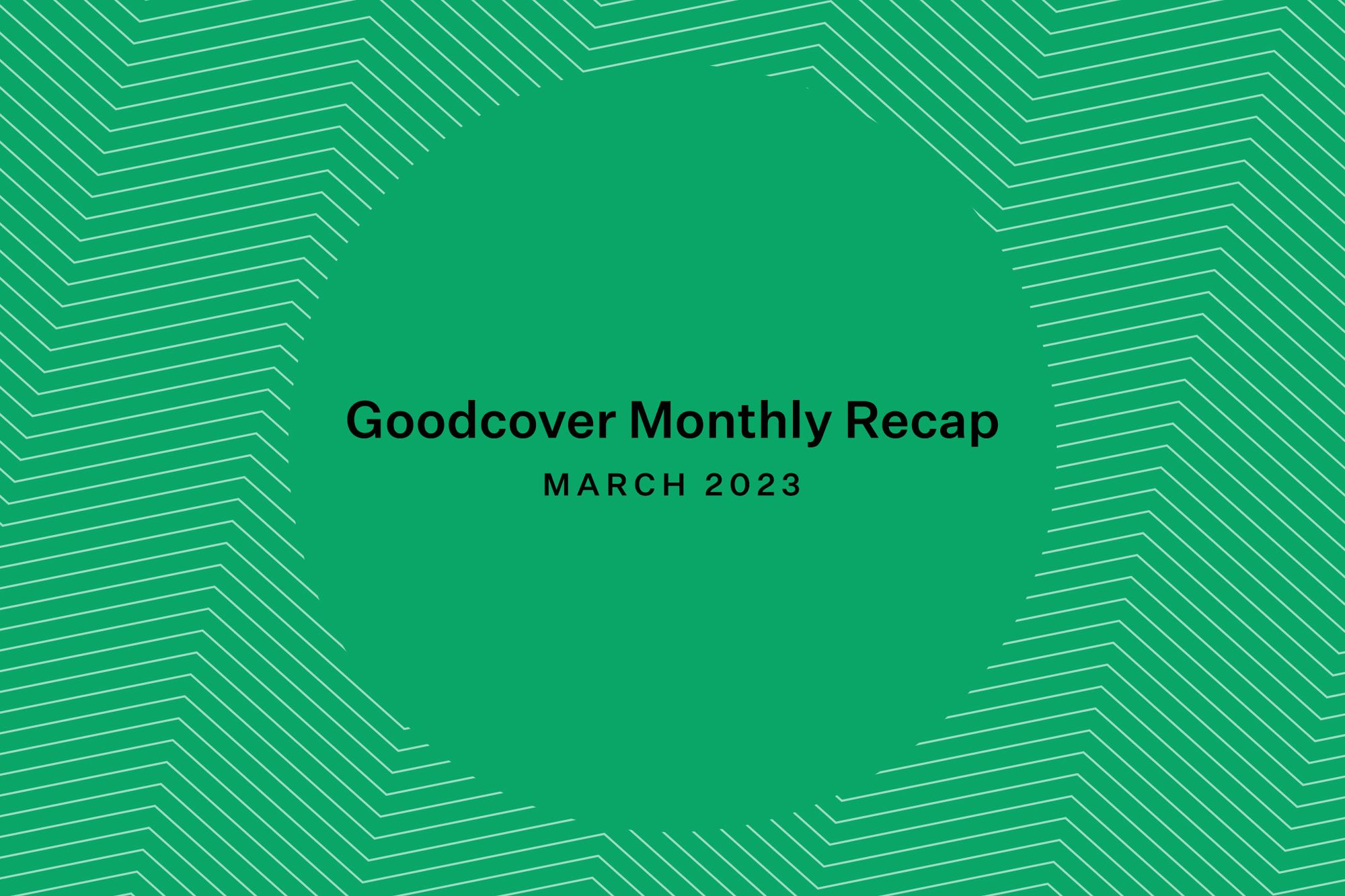 Welcome to the Goodcover Monthly Roundup for March 2023.

Our monthly news roundup is here to help you stay informed on the latest in the world of insurance and housing. You can view our previous monthly recaps here.
Without further ado, let's jump into news that caught our attention this month:
Silicon Valley Bank Collapse:
This month, the Federal Deposit Insurance Corporation (FDIC) and California Department of Financial Protection and Innovaction, a consumer protection watchdog, shut down Silicon Valley Bank. The FDIC insures $250,000 per depositor. While more than 90% of SVB's deposits were not FDIC-insured, the corporation found a bank to assume the business, saving many people from financial disaster.

The Climate's Effect on Insurance:
A new chapter in the Economic Report of the President, published this month by the Biden Administration, warns that climate change presents a major challenge for our country's future economic prosperity. The amount of wildfires and hurricanes in areas where people are known to be at climate risk is currently destabilizing the insurance industry.

For example, in Eastern Kentucky, it's expected to cost between $450 million - $950 million to rebuild 9,000 homes in the hardest-hit communities after extreme flooding hit the region in July 2022. As Washington Post reports, these communities are often uninsured or underinsured, leaving residents in flux and often forcing relocation and reliance on federal programs.

The Biden Administration is proposing changes to better set us up for climate risk in the future, such as reassessing its spending priorities and how they're influencing American actions. Climate change is here, and we need real solutions for our future.

The Housing Squeeze:
Here's another area that remains top of mind for Americans: the housing market. This month, a pair of articles by Paulina Cachero of Bloomberg highlighted the financial challenges facing potential homebuyers. In the first article, Cachero notes that Americans need to be richer than ever to afford their first home, citing a 16.2% increase in the median price for a home since last year, far outpacing wage increases. In her second piece, Cachero reports that the premium owners pay over renters is wider now than it's been since 2006, making renting the better financial choice than homeownership for many Americans today.

Having a roommate can be a good solution for those looking for ways to save money. For example, if you live in California, here are the cities where having a roommate will keep the most cash in your pocket, according to Fox 11 LA. Remember, if you move in with a roommate, save yourself a future headache and get separate renters insurance policies.

Lastly, the effects of redlining are still being felt in New Orleans, according to an interactive report by WWL-TV, the first of their "Follow the Line" series. Redlining, or denying loans or insurance in particular neighborhoods, often based on race, has long-term effects that continue to impact our communities today. In fact, Goodcover has found that insurance is often more expensive in predominately Black neighborhoods, which could be an effect of redlining practices nationwide.
That's it for Goodcover's March Roundup. Thanks for reading. If you enjoyed it, please check out more posts on our blog.
Let us know what you'd like to learn more about in the next monthly recap. Follow us on Twitter and let us know.
See you next month.
-The Goodcover Team
---
Note: This post is for informational purposes; insurance regulation and coverage specifics vary by location and person. Check your policy for exact coverage information.

For additional questions, reach out to us – we're happy to help.